Any career related to the health care industry is a noble one along with being very rewarding. Throw the misconception out of your mind that in order to have a career in health care industry you need to have spent long years of education in some medical school, or there are no high emotional and physical demands. You would be surprised to see that how rewarding a career of a pharmacy technician can be.
Who is Called a Pharmacy Technician?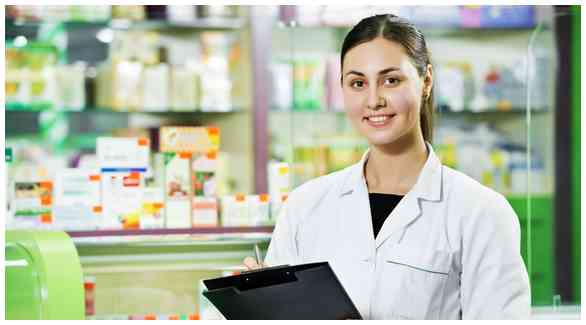 A pharmacy tech job means helping a pharmacist to fill prescriptions, deliver them, and keep a record of dosages on particular patient records, though a qualified pharmacy tech needs to know more than counting medication. Many techs work in retail, wholesale and online pharmacies, hospitals or governmental organizations.
In the present time pharmacists have an important role in the care of the patients. Now they do way more than just serving their basic responsibilities as pharmacists. This career and the demand of pharmacy technicians are increasing with each passing day and it can be verified by the amount of jobs available in this particular sector. According to the statistics of 2014, a pharmacy field is expected to increase by 32% through 2024. All this growth in this profession is because of the bottom line that people are living longer by virtues of health care, and thus require more medicines as they grow old.
Qualifications that you require if any!
The basic thing you are required to know is that what are the qualifications that you need to become a pharmacy technician, you should also know about the professional skills that you require. In the United States there is no requirement of a degree or a certification but if you are a certification holder than your chances at getting a very demanding job are high.
Majority of the mature-age candidates who aspire to get pharmacy technician education, but they do not have sufficient funds or time to attend a school; they should consider the online education option. Following are some arguments in favor of getting this education and certification online:
There are many distance learning courses that are offered which allow you the flexibility over time constraints that you want.
You are able to work at the comfort of your home, pace yourself and give more time to those topics that you are particularly not good at.
Typically you will be availed with a vast range of materials on the web and you will also get support from your course coordinator.
Pharmacies look for experienced and well trained potential candidates.
If you choose to train yourself in the field on the web over attending a real-life school, you will save quite some money.
Duties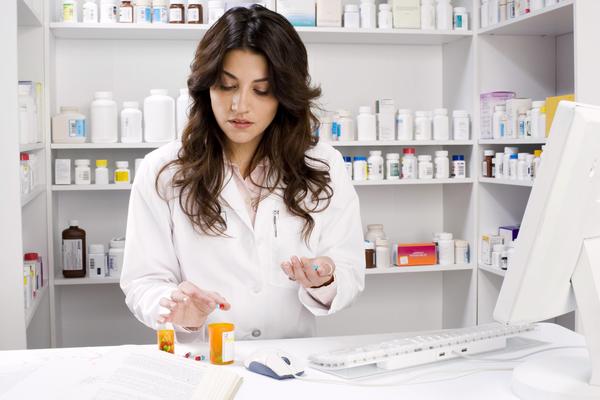 Pharmacy technicians are those individuals who have the responsibility to help other licensed pharmacists in their particular workplaces. Pharmacy techs are also responsible for administration tasks which hold principle importance in assisting the pharmacy's operation. These individuals known as pharmacy technicians make sure that the day to day operations run smoothly by harmonizing accounting books, stocking shelves and doing several other clerical duties.
Following is a list of duties that you will be doing at any reputed pharmacy:
You will have to verify all the details related to prescriptions.
You will also be responsible for responding to the phone calls.
Maintenance of the prescriptions of the patient and their successive update would be your basic duty.
Receiving prescriptions and requests via writing, phone or email is another important duty.
Double check the insurance policies and issues related to that of the patients.
Labeling and filling of the medication bottles and the rearrangement of the stock in the pharmacy is another important duty of a pharmacy technician.
How to Become a Pharmacy Technician:
Keep a Clean Slate
Individuals who have been convicted of felonies within the past 5 years and those with drug-related offenses (regardless of time lapsed) cannot become certified pharmacy technicians. This is because of the nature of the work; individuals are required to work in close proximity with drugs and a red flag on the slate is enough to disqualify one from the certification. This is the first and most crucial step because if this requirement is not met, there are nil prospects of pursuing a career as one.
Educational Requirements
An aspiring candidate is required to have completed a high school diploma or a GED equivalent and should be at least 18 years of age. As far as studying for the certification is concerned, one can join a community college or even enroll in one of the courses to attain the necessary education.
Work as a Pharmacy Assistant
Start working part-time as an assistant in a pharmacy. This does not require any formal degree or qualification, and job responsibilities will typically consist of clerical duties such as ringing the cash register, taking phone calls and other administrative chores. Although not a requisite step, it will greatly improve chances of being hired at a reputable pharmacy once certification is acquired.
Choosing a Certification
While choosing one of the two options for studies, it is best to do as much research as possible on the credibility of the institution, their success rate and support system. Also, find out which board the institution is affiliated with, since there may be multiple boards offering certification in your state or region.
Recertification
This step should not only be a part of becoming a pharmacy tech, but should be included in a listing of becoming a great technician. Once the exam has been cleared, in order to remain on top of market changes and requirements recertification should be undertaken to make technicians adaptable and competitive against other candidates. A re-certification typically includes 10 to 20 hours of study after which additional credits are granted to the candidate.
Training and Certification Requirements
Training
Pharmacy technician training can be done in a variety of ways, but some basic requirements apply. Many states require either a high school diploma or equivalent certification, after which, those wishing to further their training can take specific courses at vocational schools, community colleges and even some hospitals. These specialized programs are often conducted in a lab setting and include laboratory work and training in pharmaceutical techniques and applications, as well as learning the names, uses and effects of prescription drugs. These programs also often include hands-on internships at real working pharmacies. Online courses in pharmaceutical training are also available from accredited colleges and vocational schools.
Depending on the school, pharmacy technician training can take from six months up to two years for a diploma or for certification. While this type of specialist training is not a state requirement, be advised that many pharmacies tend to favor applicants who have at least a high school diploma, and a further course of specialized pharmaceutical training often gives applicants an edge when applying for a job.
Certification
As for certification, it is essential in many states that pharmacy technicians must have licensure from their state's board of pharmacy; this necessitates that the applicant first acquire a high school or equivalent diploma. This type of licensure includes a background check, and applicants must pay an application fee; also, be prepared to wait for at least several weeks for the application to be processed.
Other certification requirements differ from state to state; while some states don't require board certification, others do, and board certification will certainly enhance a pharmacy technician's credentials and might easily provide increased opportunities for employment, particularly because board certification is required by some pharmaceutical employers. Towards this end, the Pharmacy Technician Certification Board (PTCB) as well as the Institute for the Certification of Pharmacy Technicians (part of the National Healthcareer Association) conduct examinations for pharmacy technicians. In order to be eligible to take either of these exams, applicants must have at least a high school diploma and cannot have been convicted of a felony. Likewise, applicants taking the PTCB exam cannot have had any drug or pharmacy related convictions in their past. While there is a fee for these exams, some pharmaceutical employers will reimburse this cost to their employees. After passing the exam and getting certification, pharmacy technicians are required to undergo 20 hours of continuing education over the next two years, 10 hours of which can be done hands-on at the pharmacy where they work. In addition, certified technicians need to be re-certified every two years.
How Long Does it Take to become a Pharmacy Technician?
It is important, therefore, to take the process of becoming a pharmacy tech one step at a time. This varies depending on the state you are in and the position you have. You also have to think about how much time you're willing to devote to this pursuit. If you take classes, you'll have to make time for these classes and for any other training. If you work really hard, it is also possible to become a pharmacy technician in a little under three months.
Short Outline for Future Pharmacy Technicians
Most specialized career centers share the following professional advice on becoming a pharmacist tech:
Starting out is likely to be a challenge, but pharmacy tech salaries have a truly excellent potential for growth with gaining experience.
Employers tend to favor those technicians who have got either associate's degrees or certificates from community or technical colleges. So, find a top pharmacy technician program and get prepared to take the so-called National Pharmacy Technician Certification Exam.
Why not interview for similar pharmacy tech jobs and find out such important items as location, hours, salary or benefits?
You should continue education every 2 years.