Did You Know:
The average person will gain seven pounds, called the "seasonal seven", in the time between Thanksgiving and the New Year.
Takeaways:
You can enjoy the holidays without putting on the "seasonal seven".
Be sure to take healthy snacks with you wherever you go.
Be a social butterfly.
9 Tips on How to Prevent Holiday Weight Gain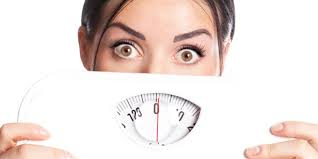 Are you one of the millions who renew their covenant to exercise, better eating and increased health consciousness after December 31st? You obviously are not alone. Dieting and additional attention to eating habits skyrockets annually come New Year's Day. The holidays seem to give many of us an excuse to relax our belt notches and indulge in all the wonderful snacks, treats and extra helpings that the Christmas season has to offer. I admit that I, too, fall prey. I'm even a bit embarrassed to admit that I have, more than once, gained the "seasonal seven". That is the average amount of weight that will be gained between Thanksgiving and the New Year.
The season can be fraught with additional stresses and challenges but avoiding weight gain doesn't have to be one of them. With a little bit of planning and some willpower, you can enjoy this time of year and partake in the holiday goodies without needing to purchase a larger pant size come January 1st.
Plan ahead. Prior to when the holidays become hectic and you can no longer focus on your diet and exercise routine, take stock of ways that you will be able to fit in your workouts and maintain healthy eating habits. Making sure to carry some healthy snacks with you is key to avoiding the temptations of sneaking some fast food while out and about. Put some fruit in your purse or a few granola bars in your car and you will always have something to help you avoid becoming ravenous.
Office settings can be your downfall. This is one place that will, undoubtedly, cause even the most steadfast health nut to fall off the wagon. There seems to be a never-ending torrent of off-limit goodies pouring in from every well meaning associate and co-worker. Be sure to have your own stash of healthy goodies to aid you in maintaining better eating habits.
Avoid excuse making. During the holidays it can be extra difficult to fit in a full workout. This leaves many avoiding working out altogether. It is easy to talk yourself out of keeping up with your fitness regimen by telling yourself that since you cannot fit in an entire workout, you won't be working out at all. In this instance, some is better than none. If you can only complete 30 minutes instead of your usual 60 minutes, do it. You will still reap some of the benefit as opposed to none of them. If motivation is the problem, commit to 10 minutes. After your 10 minutes is up, quit if you like but chances are great that you will choose to finish your workout. For me, the first 5 to 10 minutes is the most difficult on those days that my motivation is waning. After that, it's a breeze.
Schedule your workouts. Mark your workouts on your calendar and consider them to be just as important as all of your other appointments. It seems that once they are written on your calendar, you are less likely to skip them.
Workout at home. A large number of people find it easier to stick to an exercise routine if they don't have to drive somewhere to do their workout. You save the time of the drive to and from the facility as well as any time used waiting for a class to start or to use equipment. Working out at home can be relatively inexpensive and requires very little to no equipment.
Eat before you go. How many holiday parties and get togethers will you be attending this year? Most people attend at least one and often times more than that. An excellent strategy to avoid overeating is to eat before you go. If the party is in the evening, eat your regular meals prior to that including a healthy breakfast and lunch and a snack. This will cause you to be less tempted to overeat at the function. Many people make the mistake to not eat at all believing that they are "saving up" all of their calories for the party food. This leads to many a party-goers downfall since they are so famished by the time they arrive to the party that they overeat anyway.
Skip high calorie additions. You can cut out many additional calories by not using gravy, dressings and other higher calorie additions. Your meal can initially appear to be a healthy one until you start adding in all the extras.
Scout out healthy options. Since you will likely be unable to avoid the occasional holiday party, take the first couple minutes to scout out healthy food options so that when the urge to eat strikes, you will know where you can get a healthy bite to eat. Most hosts offer vegetable trays, for instance, or fruit trays or plain pieces of chicken. If you fill up on some of the better eating options, you will be less likely to overindulge in the less healthy food choices.
Be a social butterfly. One of the best parts of the holidays is the time spent with friends, family and loved ones. Socializing is fat-free, calorie-free and doesn't add an ounce to your scale or an inch to your waistline.